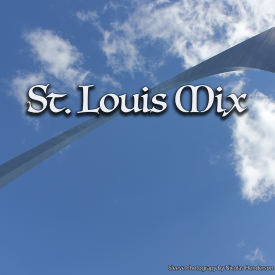 This mix is inspired by the spirit of St. Louis.
Compiled and Mixed by DJ Marko.
1. Giacca & Flores – Delight
2. First Light featuring Endemix – Sweet Little Lullaby
3. Nora En Pure – Saltwater (2015 Rework)
4. Sam Feldt – Show Me Love (EDX's Indian Summer Remix)
5. Giacca & Flores – Can't Go for That
6. Lika Morgan – Sweet Dreams
7. Sugarstarr featuring Alexander – Hey Sunshine (Antonio Giacca Remix)
8. Freejak, Mr. Belt & Wezol – Somebody To Love
9. Damae – That Same Old Line (Children) (Block & Engels Ibiza Sunrise Dub Mix)
10. WD2N – Sultan of Swing (Vijay & Sofia Zlatko Remix)
11. Nemanja Kostic & James Stewart – The Shape That I'm In (Matvey Emerson Remix)
Also on behalf of all the artists on this mix, thank you for buying my mix.
Visit http://www.djmarko.nl for more mixes & booking info.
Buy St. Louis Mix by DJ Marko on Beatport!
---